CLARE BADRICK
PERSONALISED HOLISTIC HEALTHCARE

If you're looking for natural solutions for your health concerns you've found the right place.
If you need an experienced health practitioner to help guide you back to health then your journey starts here…
Why work with me?
Have you ever wondered if you would benefit from a nutritional consultation, or perhaps you need to see a homeopath? May be you need some herbs from a medical herbalist, or is it acupuncture that you would benefit from?
Once you have reached the decision to find an alternative health practitioner it can be very confusing and deciding who to go to for help can be over-whelming.
If you work with me I can offer you over 22 years experience in clinical practice. I am qualified (or have advanced levels of study) in nutrition, detoxification, homeopathy, herbal medicine, functional medicine, and endobiogenic medicine, naturopathy, well-being coaching and osteopathy.
I have access to blood tests, and other functional medicine testing facilities as well as an in-depth level of understanding of what your symptoms mean. I can guide you through the confusing world of diet, remedies, nutritional supplements and give you the advice and guidance you need to be able to overcome your health challenges.
I like to call this approach Personalised Holistic Healthcare.
How will I be able to help you?
I am able to understand what story your body is trying to communicate with its array of seemingly unconnected symptoms. Joining the dots is one of the main benefits of seeing me. If you have ever been to different doctors and specialists for different ailments and felt frustrated because you suspect they may be related then I can help you 'join those dots'.
If anything needs clarifying I can offer appropriate tests and then formulate a plan of action. The action plan is holistic in that it will encompass lifestyle adjustments, and is likely to include diet and nutrition modifications and often will incorporate natural remedies. I am particularly fond of plant remedies and use herbs and Plant Stem Cell (PSC) remedies in my practice. However, because the programme is tailored to your individual needs, nothing is prescriptive. What you have tried in the past is taken into account, and nothing is forced on you. Your preferences and budget are taken into account at every stage.
M y areas of Special Interest
Skin – eczema, acne, psoriasis
Hormones – menopause, PMS
Digestive complaints – IBS, colitis, Crohns, constipation, bloating, food allergies and intolerances
Sleep – insomnia, inability to get to sleep, repeated waking, early morning waking
Fatigue – energy issues, chronic fatigue syndrome, thyroid imbalances
What can you expect from a session?
Prior to the initial consultation you will be sent a Health Assessment Questionnaire to fill in and return, this gives me a lot of background information and saves time in the consultation.
The initial consultation is for you to tell me your story in your own words and for us to start to get to know each other. I will often start to get you thinking in terms of what health goal you are aiming towards. This first session is likely to involve a physical examination, this you involve removing some outer layers of clothing so that I can look for signs of imbalance in your nervous system.
I will round up the session with a plan of how to move forward that will be unique and indivdualised to you. It is often a good idea to book a series of 6 sessions in advance (see 'packages') as this not only gives you a discounted rate (£50 per session instead of £60) but I find that people who commit to this package generally get better results.
ABOUT ME
I have been interested in health for the last 35 years. Initially I became interested in order to resolve a severe acne problem that wasn't helped by pharmaceutical medicines prescribed by the doctor. I qualified with a Business degree in 1989 and worked as a marketing manager for an aromatherapy company. In 1992 I went back to university to study Naturopathy and Osteopathy qualifying 4 years later with a first class honours degree in Osteopathy and diploma in Naturopathy…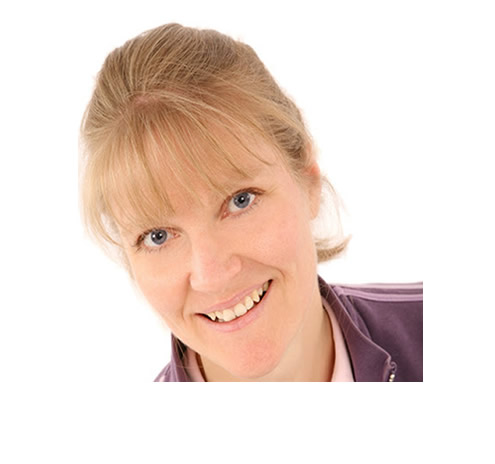 FOR MORE INFORMATION ON ANY OF THE SERVICES I HAVE TO OFFER PLEASE CONTACT ME
ADDRESS
The Chestnut Suite, Guardian House,
Borough Road, Godalming, Surrey, GU7
2AE, United Kingdom
EMAIL
enquiries@clarebadrick.co.uk